Deluxe Options To Enhance Your Swimming Experience
Your SunPro Pool comes with a series of features and options that can bring even more enjoyment and luxury to your backyard oasis. Talk to your SunPro dealer to learn more about these deluxe upgrades.
Heaters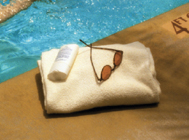 Add warmth to even the coolest of summer evenings with one of our various heating options.
Water Features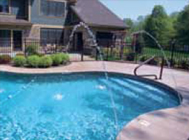 Turn your new pool into a paradise for the ears, eyes, and soul with our soothing and shimmering water options.
Lighting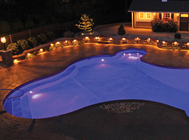 Bring your pool to life in the evening and add some dramatic atmosphere to with our many colorful lighting options.
Safety Covers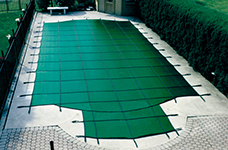 Protect your family with resilient and attractive safety covers built to perfectly fit your SunPro Pool.
Automatic Sanitation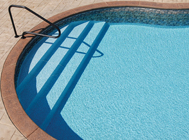 Keep your water clear and clean with a system that makes your pool practically maintenance free.
Automation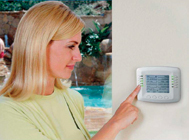 Control your pool's deluxe features, from heating to lighting to chlorination to cleaning cycles, with just a touch of a button.