Vinyl Finish Over Steps - Nexus Polymer Pool Stairs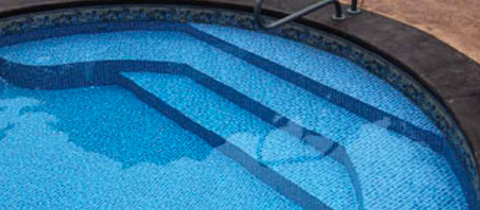 A lounge area. A sun deck. A cuddle cove, or simply a bench. Whatever you want your pool entrance system to be, Imperial has the right one for you. Our steps are the most aesthetically pleasing in the industry, constructed with comfort, durability, strength, and safety in mind, and protected with a Limited Lifetime Warranty.
---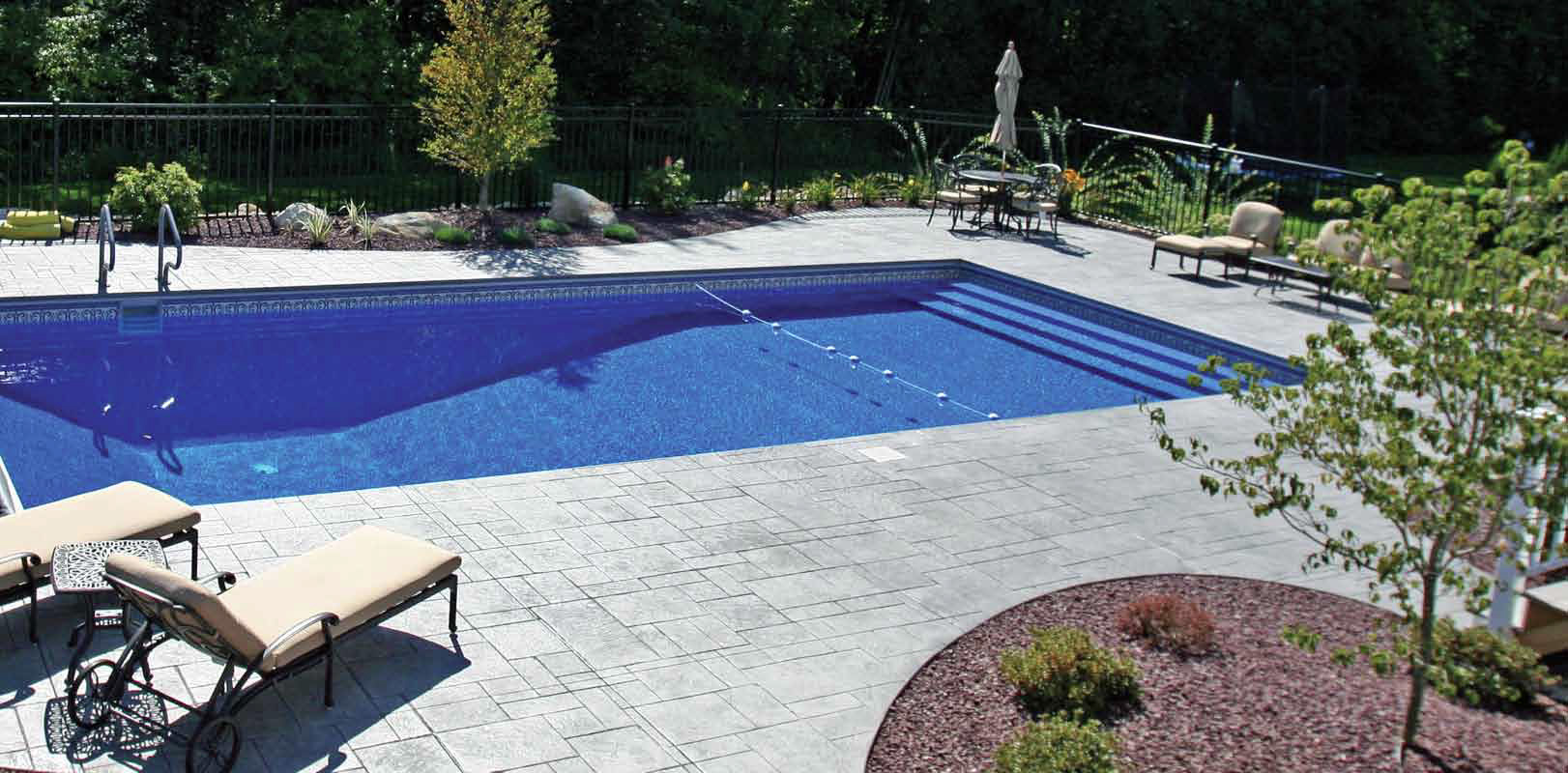 Nexus Built-In Stairs
Our vinyl-covered open-top Polymer Stair Systems extend the pattern of your pool's interior finish onto your steps, creating an uninterrupted, continual, elegant look. Choose from our models or create your own stair design to match your needs and your style.
Inside radius stair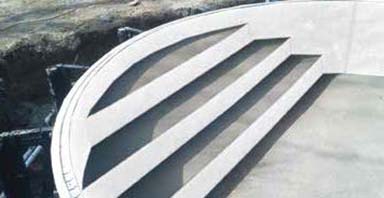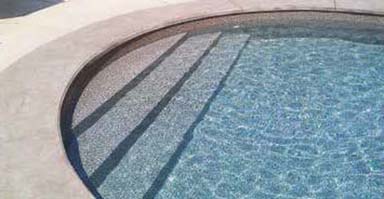 Inside straight Stairs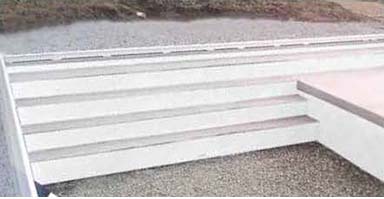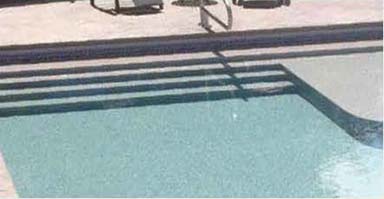 ---
These are just a few of the options available. You can choose from our wide variety of durable and aesthetically pleasing options or talk to your dealer about creating custom features to fit your lifestyle!
The best part? All of our stairs, benches, coves and sun decks can be matched to your chosen Interior inishTM, giving your pool a classy, uniform look.
Conversation Cove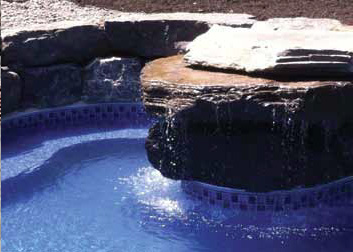 Full End Stair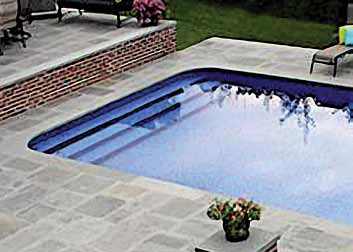 Cuddle Cove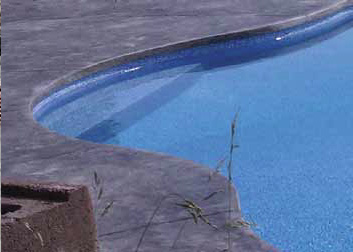 Full End Radius Stair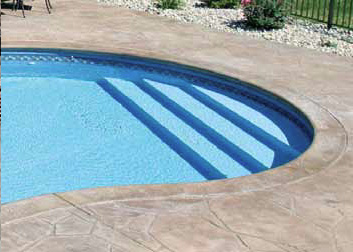 Sundeck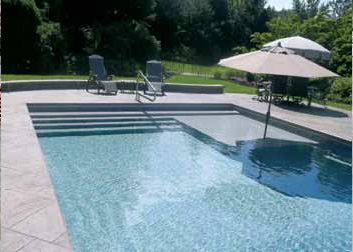 Bench